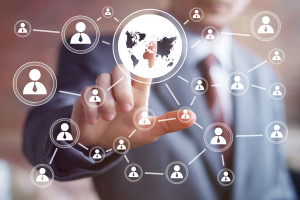 As a business manager or owner, you may understand the importance of selecting the right candidate to fill job openings in your company. Of course, the right candidate will have the credentials, skills and knowledge to get the job done to your satisfaction. The individual also may need to be personable and fit well with your team and corporate environment. In addition, you need to find a candidate who can pass through the employee screening process with flying colors. Through an employee background check, you can learn more about an individual's prior work history, financial trouble, criminal history and more. The fact is that the employment screening process may be an integral aspect of the hiring process because it can reveal far more about a potential candidate than the individual may state during an interview or on a resume.
InterQuest Information Services understands how important it is for you to obtain
accurate information about potential new hires before you make an offer to hire them. You may be attempting to decide between two seemingly equivalent candidates, or you may love a candidate on paper but may feel as though he or she is hiding something. The truth is that the employee screening services from InterQuest can help you to learn more about the applicants you are thinking about hiring, and this information may be critical in your decision-making process. There are several employee background check services we offer, and you can select from this range of services so that you have the full information that is relevant and important to you.
When you choose to work with InterQuest Information Services for your employee screening needs, you will benefit from receiving personalized service and a prompt response to your request. More than that, you can rest assured that all of the information provided to you through the employee background check will be truthful, accurate and complete. You will never be surprised by a new hire's past again when you use the thorough and reliable screening services available to you. Contact InterQuest today to inquire about the services that are suitable for your needs.