Companies make important decisions daily. Choosing personnel or finding the right tenants is easier when you have the most informed sources available to help. InterQuest has these solutions. Among our available reports are background checks and employment screenings. Whether your company is small or large, our services can be customized to suit your needs.
Unfortunately, the truth is not always told when filling out a job application. This is why employment screenings are necessary. Verification of education as well as previous employment is necessary to find the best employees for a position.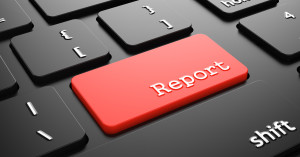 These checks may be necessary for a number of reasons. A worker's compensation background report is one that can save your company time and money. Determining if a potential employee is physically able to perform a particular job or checking for injury claims they have filed in the past are two of the ways this report will help.
County, state, and federal criminal checks are another report available to InterQuest's clients. These reports show arrests including misdemeanors and felonies. When hiring an applicant, your company needs to know if they are trustworthy. Robbery, drug and weapons charges, embezzlement, and other serious offenses are vital to protect yourself, your company, and your employees.
A background check can include sex offender registry searches. If an employee will be around children, this type of information is crucial to ensure safety. This check provides information from all fifty states, not just the area where your business is located.
Credit history checks are beneficial when looking at prospective applicants for a position that includes financial responsibilities. Social security number traces will allow your company to verify information received from applicants. The traces provide other advantages such as making sure work history and address information provided by the applicant is correct.
Motor vehicle reports are important if an applicant will be operating a company vehicle. You need to know if their driving record is clean or includes several infractions. This is another way of saving your company money.
These are just a few of the services that InterQuest has been providing companies for 25 years. From tenant screenings to making certain your business hires the best personnel, we offer the quickest and most affordable solutions. Call us today for more information on available reports that can save you time and money.