InterQuest Information Services is an information screening company that is used by many business owners, property owners and hiring managers. Since InterQuest Information Services has been in business for 25 years, we have completed extensive services in tenant screening.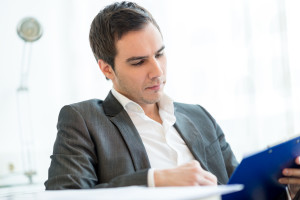 As one of the best background check companies in the industry, many business owners have used InterQuest Information Services to help them with their needs. Getting the correct information can make a huge difference when someone is renting to tenants. We can check for all types of things, such as criminal records, credit reports and more, which are very important when a person wants to bring on a tenant. Our services are fast and correct. All of the information that is given to our client is correct, and they are then able to base their decisions on what we have found out. Since they will receive a report that documents all the necessary items on our checklist, they can be assured that they will know whether or not a possible tenant will be a good fit. Making a wrong decision can be detrimental, so we provide a service that is foolproof in order for our clients to know that they are making the best decision.
Since we have been in business for 25 years, we are trained and experienced in what we do. Our business is conducted in a very professional way, and we are able to assist a variety of customers with their needs. There is a need for our services in every industry in the world, and we have the capability to assist our clients in a variety of ways.
InterQuest Information Services has been used by many people throughout the world to assist them with their tenant, employment and employee screening needs. With the innovative way we deal with issues before they present themselves, InterQuest Information Services will continue to be a leader in the background check industry.
Our tenant Screening report contains several unique and equally important segments:
Nationwide Credit Report

Public Records Review (PRR)

Full Landlord/Residential verification

Full Employment Verification

Criminal Background Check (optional)

Pricing starting at $16.50
A careful analysis of each segment is performed and all of the information is verified for validity and accuracy. Rather than just verify what is stated on the application, we look to discover what is not stated.
To get started, please CONTACT US.